DECUS creates stylish and sophisticated ceramic concepts that transmit beauty and well-being.
Thanks to our care for every single detail in production and dessign, our exclusive product have a string personality that makes it unique.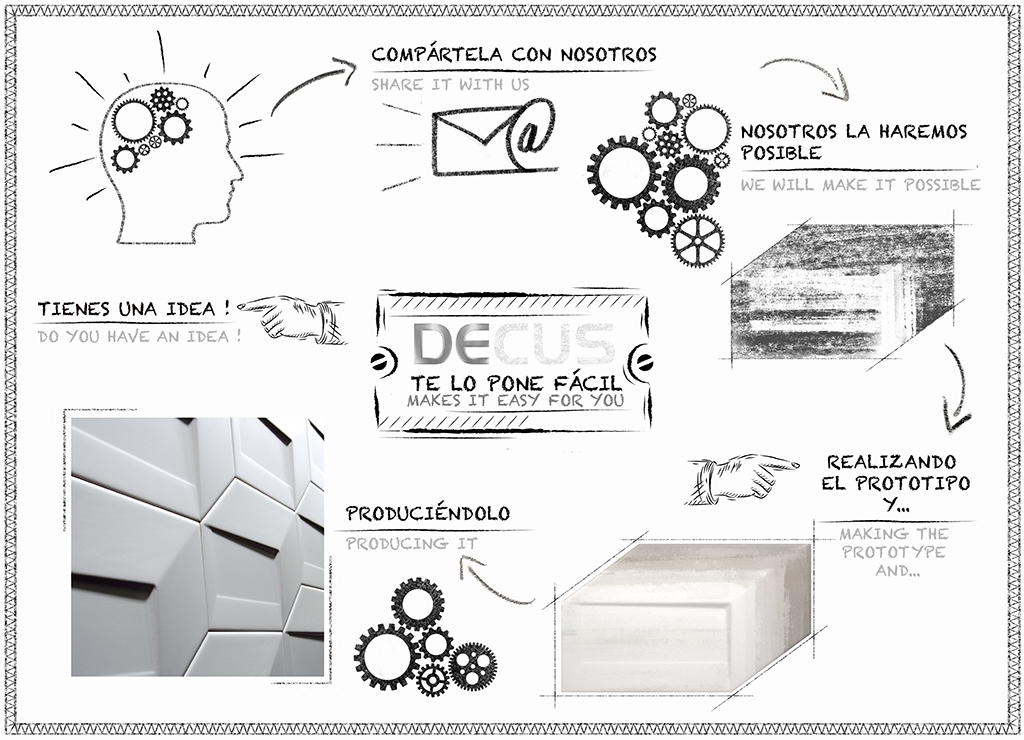 CERAMICS WITH ARCHITECTURE
Row materials evolve towares creative and balanced thapes, finding variable geometries and infinite compositions.
Our ceramic tiles produce brilliand personal and exclusive ambiances that fit with modern needs.

CERAMICS WITH GREAT HARDNESS.
A perfect vombination of colours and shapes, for intoor and outdoor use, inspired by natural materials, that brings an elegant and cozy warmth to your space..

CERAMICS AND ITS ORIGINS
Our bases, merge tradition and modernity, playing with lights and shadows that fill the spaces.